More Mountains creates Unity assets for the Asset Store since 2014, with a focus on excellence and user experience. All our assets provide professional level code and visual assets, free to use and expand on in all your projects.
Corgi Engine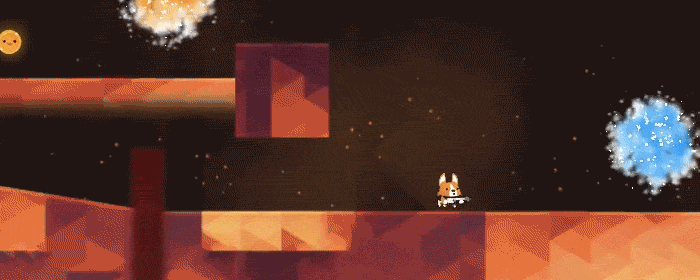 The Corgi Engine is the best 2D/2.5D platformer solution for Unity. From tight, raycast based character controller, complete with all the movement options you could want (jump, dash, crawl, jetpack, etc...), the asset is packed with everything you need to create your own platformer game. Mobile friendly, completely documented, full of pro level scripts and visuals, it's a must-have if you have a platformer in mind.
TopDown Engine
The TopDown Engine is a very fast, tight, mobile-friendly, robust and extendable engine built with quality and game feel at its core to start creating your own 2D or 3D game with a top-down perspective right now with Unity.
Infinite Runner Engine
From Canabalt or Flappy Bird to Temple Run, endless runner games have always been very popular. The Infinite Runner Engine is exactly what you need to create a game like that with Unity. It handles all the hard stuff, allowing you to focus on the fun parts. It takes care of spawning objects without running your device to the ground, it comes packed with more than 10 different complete demo games. It's just full of content!
Learn more about the Infinite Runner Engine
Highroad Engine
The Highroad Engine is the easiest way to create the arcade racing game of your dreams. Whether you're planning a solo, local or online multiplayer game, we've got you covered. This asset will bring you everything you need to make the next best Micro Machines like game.
FEEL

FEEL is a solution to provide on-demand game feel to your Unity game, with as little friction or setup as possible. It's modular, user friendly, and very easy to extend and build upon.
Nice Touch
Nice Touch is the most simple touch controls asset for Unity. No complex interface, no API to learn. Just add a virtual joystick, buttons or gamepad within seconds, and bind it to your game. It simply gets the job done. Complete with an exhaustive documentation and tutorials, it's exactly what you need if you just want a multitouch mobile input controls system that gets the job done.
Get simple mobile controls now!
Nice Vibrations
Nice Vibrations – now featuring HD haptics by Lofelt – is a simple yet powerful solution to add vibrations and haptic feedback to your games. Built on top of the native iOS and Android APIs, it offers a universal interface to target both platforms at once, as well as ways to get exactly the right vibration on each platform specifically.
Add vibrations to your game now!
Inventory Engine
The Inventory Engine is a simple yet flexible inventory solution for Unity, available on the Unity Asset Store. Minimal by design, it gives you all you need to create inventories, items, display them, and plug them into your game. Also included in the Corgi Engine, the best platformer asset for Unity, it's a proven and battle tested solution that just gets the job done.
Constantly updated assets
All More Mountains assets receive regular updates, which always include bug fixes for all known issues at the time of the update, compatibility with new Unity releases, improvements on existing features, and of course new features. All these updates, for all these assets, have always been free. You can see how often updates get released in the graph below.